Yet Another Problem with MOOCs….
Yes, I am going to join in on the MOOC (massively open online courses) discussion and add my personal opinion.  From just the last few days of course registration, I have had a number of emails that sound like this….
"I know your online course is full, but can't you just add one more person…"
"There must be a mistake, how can an online course be full?…"
"You don't have a classroom, so why is there a capacity to your course?…"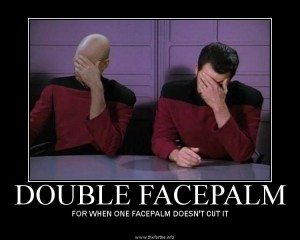 I have been teaching online courses for a few years and every year it is my biggest challenge course to run.  No, I am not giving a lecture two times a week, the content is delivered through our learning management system.  But I am challenged with providing the support through our online environment to these students who absolutely deserve quality feedback in a timely manner.  I have pushed the limits in capacity in this course because I know students like the flexibility and the course itself.  BUT….I seriously can't handle it when teaching evaluations come back and there are comments like
"I don't think you cared about me…."
"I felt unsupported in my learning…."
And that makes me feel sick to my stomach.  Its tough because these students likely have no idea that this is just one course I teach (out of eight in a year), and since we are never face to face, the unanswered post or email after two days can seem like a cold shoulder.
So in the last few years I have doubled (sometimes it feels like tripled) my attention to this one particular course so that doesn't happen.  I've added in video podcast so students can hear me, I am not just a computer.  I read every post and try as much as possible to jump in and respond or confirm conversations between students.  I feel like my online presence has to be so much more so that they themselves can sense that I am there and I am watching and I care if they are struggling (I actually do send emails when I notice that someone hasn't logged in for a few weeks, or has been having a rough time on quizzes).
But since the MOOC explosion, it is giving the message that there isn't a limit to the number of students that can take a course, its online isn't it? I would die if I had to teach a MOOC.  10,000 + students??? Do they actually get any professor attention? Here is a great little review that supports some of my personal thoughts.  But since I am a scientist, I need to see for myself so I am actually going to sign up for one of these gems.
Have you taken a MOOC and liked it?