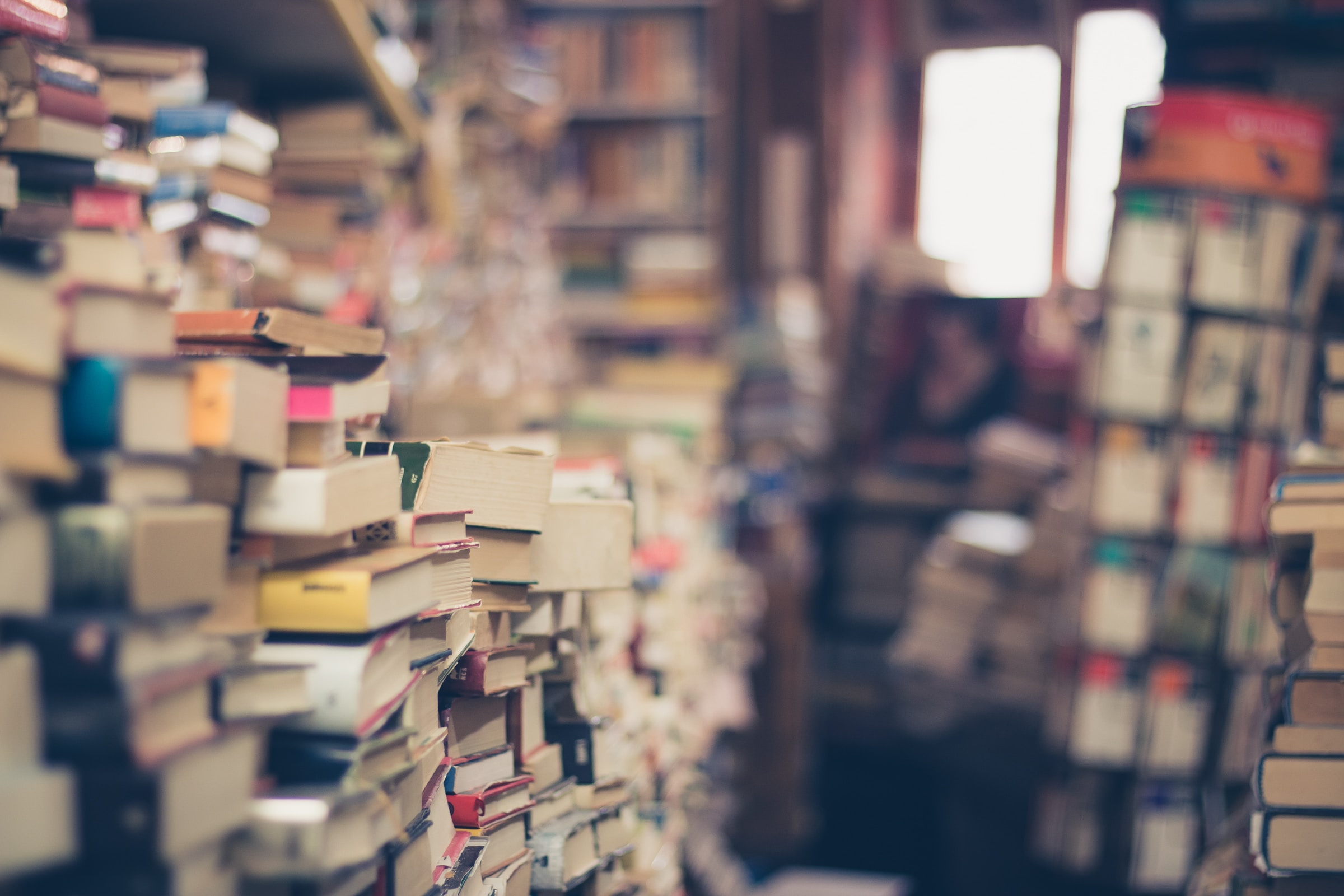 Work Office Redesign
I have lived in a great office that had lots of potential but until recently, hadn't taken the time to make it work best. Unfortunately a lot of this thought of redesigning started because of a few security issues that occurred during the year and it was suggested that we all review our current set up to see if the arrangement was safe. It was not and in the case that I was ever faced with an unsafe individual, I would be cornered. I had a huge L-shaped desk (which I loved!) but I was stuck behind it, with no quick exit if necessary. I decided to rethink my office and after shoving existing furniture around, it became clear that my previous desk was just too big. So, I inherited a smaller L-shaped desk and moved it around to have better access to my door. We had solved my work safety issues, but my own frustrations arose. I took inventory of my room and came up with a list of what wasn't working. My shelves were too high and too full of clutter, since I had allowed more than 12 years of "stuff" to collect. I had no place to hide my stuff anymore (ie. boxes of exams, papers I was in the midst of reading, etc), and the room just didn't feel like an inviting place to meet colleagues, students or other guests.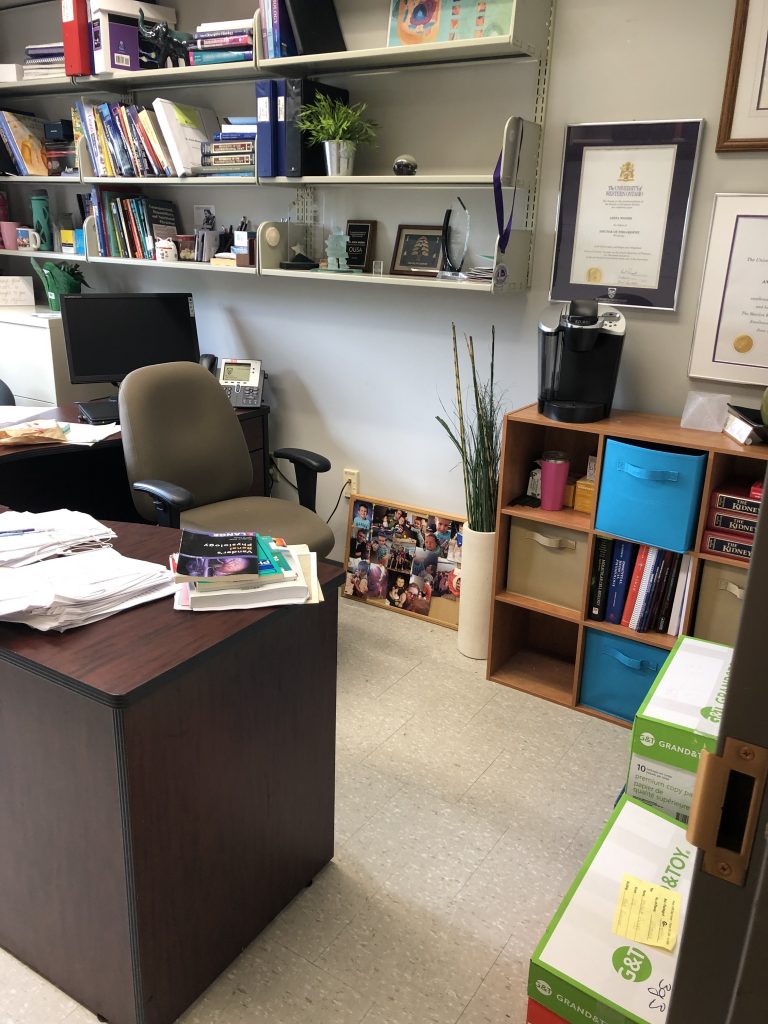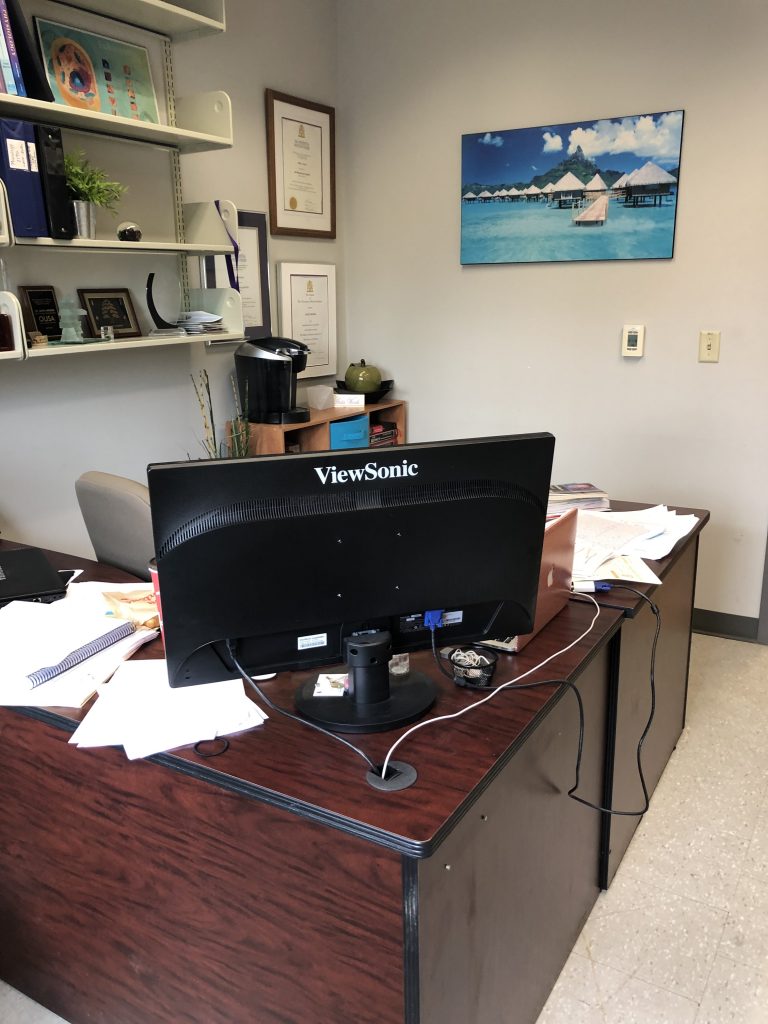 My career midlife crisis that I was experiencing at the time also didn't help the situation, so I decided to wipe the slate clean. I needed to maintain my path to my doorway, so I couldn't veer too much from the location of my office chair. I didn't love the U-shape or L-shaped desks that were available, and instead wanted a simple free standing desk. But it then needed to be long and wide enough to provide sufficient surface area to spread out papers for marking and reading my beloved books. I found a perfect option that fit my criteria. This desk from Structube is substantial and timeless. It also doesn't show dust or my coffee splashes, bonus!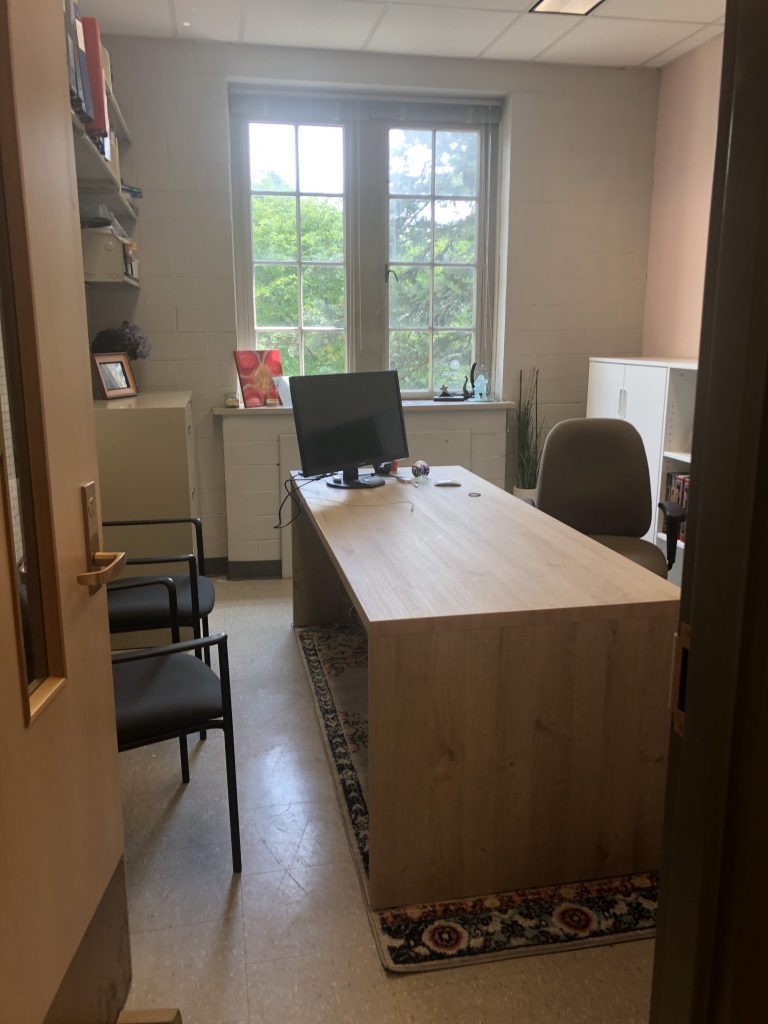 My wall shelves were driving me nuts so I had them removed. Without that storage, I needed a unit that provided space for books, but also, I wanted the ability to hide items if I needed too. I often store boxes of exam booklets in my office for students to pick up, and these used to just stack up on the floor. The Ikea Galant series is modifiable, providing options to mix and match components of equal width and height. I selected a combination of book shelves and cabinets. As my handy husband built this unit for me, he remarked on how well structured it was, very impressed with the material and how it all went together. He is also a superstar, so he assembled it pretty quickly.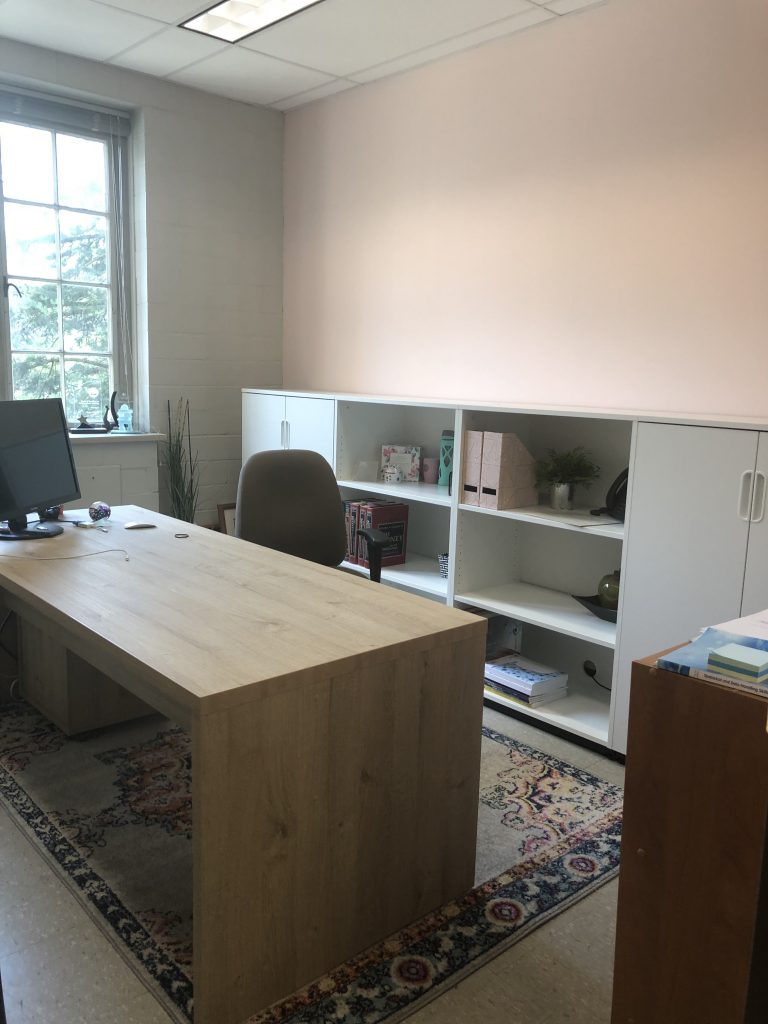 I felt like I couldn't ignore the walls, especially since the holes left behind in the drywall needed to be filled with mudding compound. Instead of the institutional grey (which really wasn't that bad), I opted for what I call, a sophisticated pink wall colour. Well of course, I couldn't ignore the floor, so I looked for a fun carpet to sit under my desk, and hide the cords from the outlet to my desk.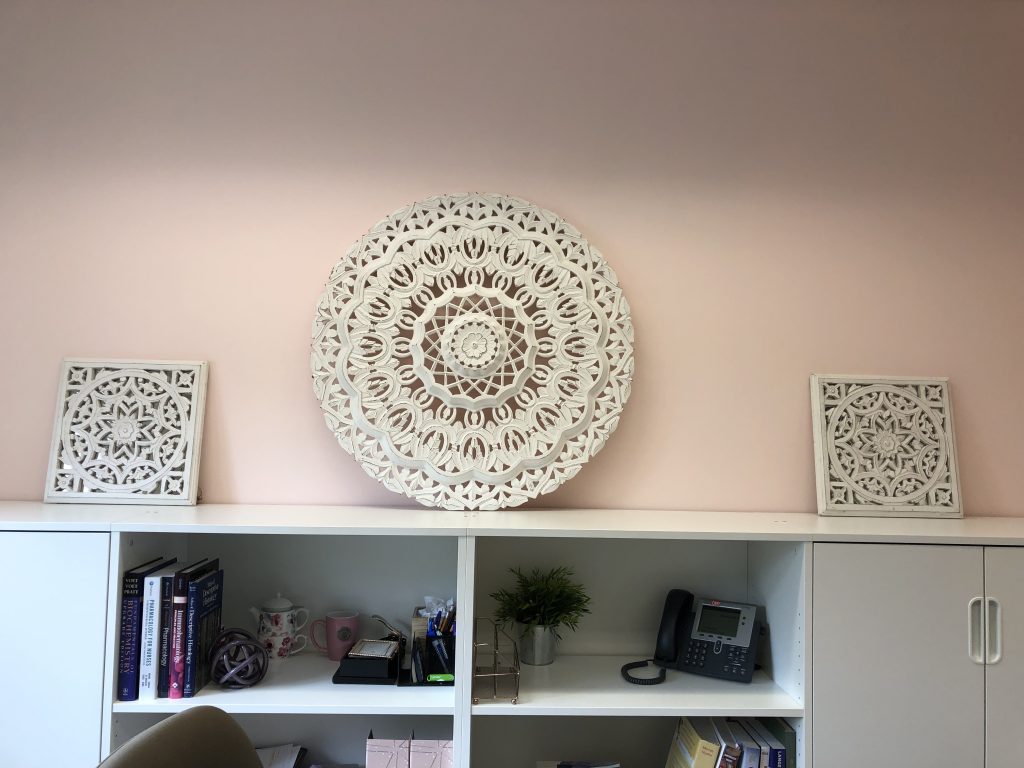 After a thorough evaluation of my books, papers and files, I finally paired down what I needed to have in my space to work (ie. just 6 human physiology textbooks instead of 20…). I also found some amazing wall art that will get hung up soon. I LOVE my office now, it works. I feel like I can breath in here now and have created a space where I am safe, but also I have space to think and be creative again. And of course, drink as MUCH coffee as I need to.