Had a bad day?
Have you ever just wanted to start a day over again? Or pretend it never happened? The emails are piling up, letters of reference are being written fast enough and at the same time, trying to get inspired for the next great lecture?  I have a few outlets for my frustration on days like today.
In no particular order:
1. Kickboxing
2. Chocolate covered almonds
3. Coffee numero tres
4. Retail therapy
Since it is too hot to kickbox or drink coffee and chocolate covered almonds would be counter productive, retail therapy it is.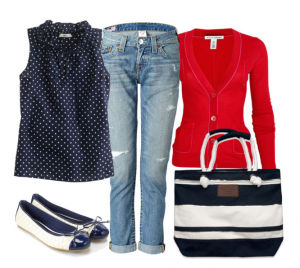 Top- J. Crew, Jeans- True Religion