Retail Therapy: Back to School Edition
I usually like window shopping all the time, but when I am feeling less than stellar I'm a little more likely to investigate options, but I rarely actually buy anything. A colleague of mine said that they enjoyed the act of online shopping and putting items in virtual carts but never actually buying them. Yup. That is a weird kind of therapy that doesn't break the bank, and I'm totally into it. However, every once in awhile in my shopping non-adventures, I find an item that I love, but usually, talk myself out of buying it. I'm too practical to spend freely and feel like I am being an irresponsible adult if it is not in the budget or if it doesn't take care of my families basic needs.
This week, however, the storm was perfect and a well-admired laptop bag went on sale. Uh-oh. After creating a mental pros and cons list, I could no longer deny that it would be useful for my job and retail therapy was completed. So what did five years of searching result in? A beautiful, leather, more feminine laptop bag.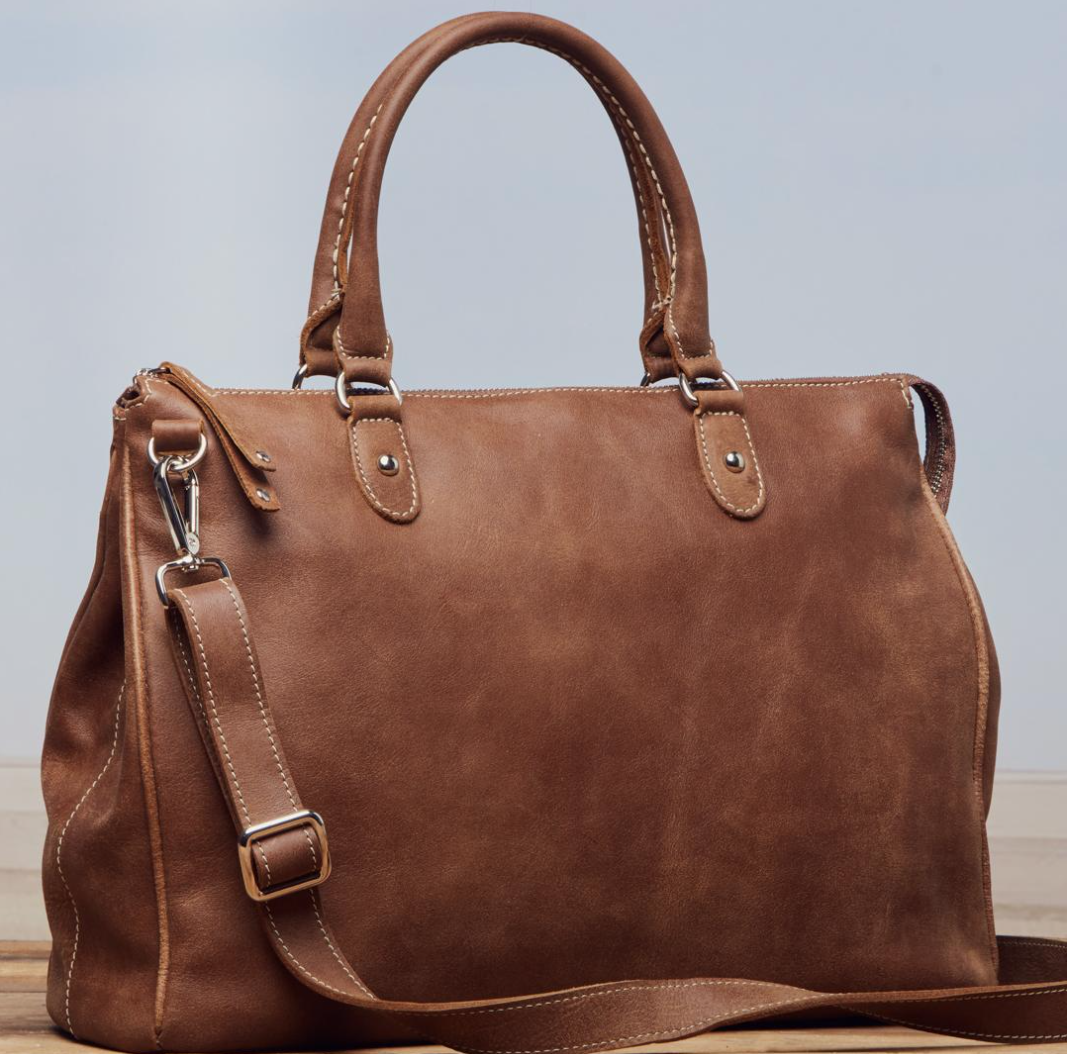 Meet the Grace bag in Tribe. Beautiful colour of the leather, great compartments with a separate place to store a laptop (I have a 13″ MacBook Pro), a zip up top which I prefer over the flaps of traditional messenger bags and plenty of space left to store all other purse necessities. And, with their 30% of sale at Roots, I could no longer resist. So back to school preparation has already begun. Is it September yet?