Professor Problems: How to Survive Email
It is day 3 of school and already I am concerned about the volume of email I am getting on a day to day basis.  However, I have been able to kind of keep my head above water.  I have not solved my issue, but I have figured out a few things that I know I was doing wrong in the last academic year.
So if opening your inbox causes you to panic…..maybe some of these tips that I have learned along the way will help: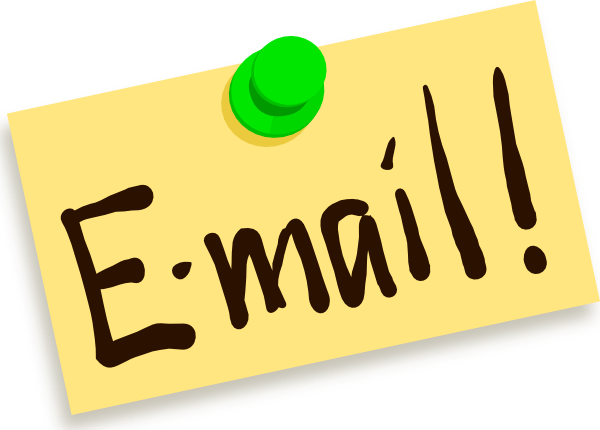 1. Answer emails in order.  If you see an email with the title "Reference Letter Request" don't skip it to deal with it later.  Deal with it now. Is the answer yes or no? Just say it.  You probably won't get less busier and your answer will likely not change if you wait to answer tomorrow or the day after.
2. Once you are done answering, put the email thread into a labelled folder to clean up your inbox.  I like my inbox to look tidy.
3. If you are really overwhelmed, search for junk mail or notifications of the contents of your spam filter.  Delete all emails that come up in the advance search. Ta-da! You have now gotten rid of 15 emails that you never had to answer (and it feels so good!)
4. Don't try to be a superhero.  If you have TAs that can answer questions, be clear and tell your students to email your TAs or to post their questions on discussion boards.  That way your inbox won't be cluttered up.
5. If you have an administrative assistant that works in your department, and they have already offered to answer emails like this "I need the course description from 3 summers ago…..".  Forward the email.
6. Stop checking after a certain time during the day.  It usually takes me 4 hours to answer all of my emails from the previous day.  After that, I have to stop checking, otherwise I will never get the other things done that I am suppose to (like writing reference letters, or posting lectures, etc).
7. Set a reasonable standard for yourself and the students. I can no longer positively respond to all emails in 24 hours.  I used to try.  I can't keep up because of volume and on days when I teach multiple classes, I just don't have the brain capacity or time to answer everything.  This year I've given my students a 72 hour approximate turn around time and try to get it done in 48 hours (which feels like a bonus if I can do it).
8. Share the load.  If you are teaching a course with a colleague, find a way to divide up the load.  In a fourth year class this year, we are splitting our class and each taking one section of students to be primarily responsible for (counselling as well for our drop in hours).  Hopefully that way, students won't double dip and hope we both answer and select the answer they like best.
9. Set some time aside at the end of the week to "Clean up" your inbox. Did you answer all the emails that are no longer flagged as unread? Did you file those emails away? Is the matter settled or are you still waiting for a response.  I do this on Friday afternoons.  A great day when you feel like you couldn't possibly do other tasks like constructing a lecture.