Brain Break
When I teach, I usually give a "brain break", 2 glorious minutes right in the middle of lecture where I don't need students to turn to their neighbour and ask discuss the lecture….just a break, nothing more.

It's good for me, and I'm sure it helps students too.  I sometimes feel pressure to make this time "productive", but breaks are productive too.  There is likely official research in this area in educational practices, I'm not sure.  All I know is that everyone needs a break sometimes.
I took a day away from work for a "brain break".  I went with my husband and baby boy to my hometown and jumped on a ferry to go to Pelee Island.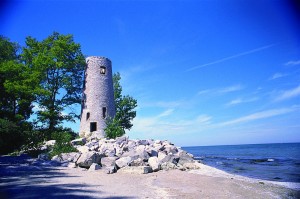 It was so necessary.  I was starting to really feel frazzled and I just couldn't even function fully.  I love the sound of the lake, the birds, and to be with family.  The island reminded me of how necessary breaks are.  I've always been a hard worker and been pretty tough on myself for not being 100% efficient and 100% productive, 100% of the time.  I have to force myself to take a step back.
I have been having this type of counselling conversation in my office hours more and more. Many of my students are like me….working too much and for too long with not enough rest.  So, take a break.  Stop working, even just for half an hour and give yourself some time to read that book that has been collecting dust, or watch a t.v. show that requires zero percent of your brain….and then don't feel guilty about it.
Okay, there is my pep talk….and for those of you in the land of MCAT, DAT and LSAT, I wish you the best and remember to give yourself just a little break now and then.